Never let something
like your age
slow you down
Prime™ Prostate Defense Formula
sku 13260
$48.95
This product qualifies for free or reduced cost shipping. Learn More
Benefits
---
Promotes a healthy prostate gland
Helps to maintain normal, healthy prostate size
Helps to maintain normal, healthy prostate function
May help to minimize the negative effects of dihydrotestosterone (DHT) within the prostate
May help to inhibit mild inflammation associated with the aging process
Helps maintain proper urinary function
Induces apoptosis (programmed cell death) in unhealthy cells
Promotes healthy cell function
Helps support cardiovascular health
Product Classifications
---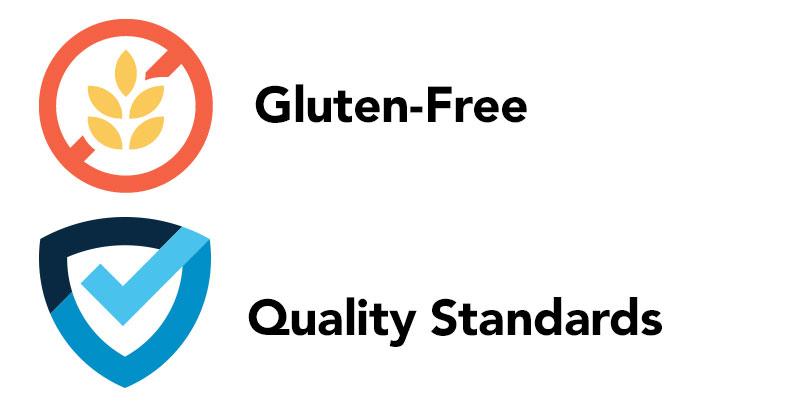 Gluten-Free - The finished product contains no detectable gluten (<10ppm gluten)
Quality Standards - GMP Operations and Standardized Ingredients
Checked For: Heavy Metals, Microbiological Contaminants, Allergens, Residual Solvents, Potency, Purity and Identity
Why Choose Prime Prostate Defense Formula?
---
Prime Prostate Defense Formula's unique formulation helps to maintain optimal prostate size and function, and helps to inhibit mild inflammation associated with the aging process. It may also help to minimize the negative effects of dihydrotestosterone (DHT), a hormone which impacts prostate health. Prime Prostate Defense Formula also works to induce cell death in unhealthy cells and provides antioxidant protection. There are several unique components that impact overall prostate health and, unlike many other prostate products on the market, Market America's Prime Prostate Defense Formula addresses each of them through its powerful combination of scientifically-proven ingredients, including the patented grape seed extract, Leucoselect®. Leucoselect's well defined chemical composition provides greater absorption and increased activity in the body than standard grape seed extracts.*
The prostate gland plays a critical role in men's health. Maintaining optimal prostate health is essential in maintaining overall health, sexual function and quality of life. Nearly 90 percent of men will experience some form of prostate discomfort. It is critical for men to take steps to promote optimal prostate health throughout their lives. Take the next step to a healthier prostate with Prime Prostate Defense Formula.*
FAQs
---
Is Prime Prostate Defense Formula for men only?
Yes. While the ingredients in this product could be beneficial to everyone, it is especially designed for a man's body, particularly with maintaining a healthy prostate gland. Each ingredient in Prime Prostate Defense is helpful to a variety of health issues that may affect men and women, however, Prime Prostate Defense Formula was created for each of these ingredients to work synergistically to promote a healthy prostate.

How many men are affected by an enlarged prostate?
In the United States, 40 percent of the male population over the age of 40 suffers from an enlarged prostate gland. It is estimated that 50 percent of American men over the age of 40 are afflicted with an enlarged prostate gland. The figure nearly doubles to 80 percent for men who are over the age of 80.

Is taking Prime Prostate Defense Formula all I need to do to maintain a healthy prostate?
No. Dietary supplements alone are not the only way to promote a healthy prostate. A sensible diet, regular exercise, as well as avoiding cigarette smoking and excessive alcohol consumption, are elements of a healthy lifestyle that can contribute to healthy prostate maintenance.

I think I might have an enlarged prostate; what should I do?
You should see your doctor if any of the following symptoms appear: weak or interrupted flow of urine, frequent urination (especially at night), difficulty with urination, pain or burning urination, blood in the urine, or a nagging pain in the back, hips or pelvis. These could all be signs of a serious medical condition, and you should see your doctor immediately.

Is Prime Prostate Defense Formula only for older men?
No, this product is designed for men of all ages. While poor prostate health is rare in younger men, young men should be concerned with proper prostate care. The ingredients would be beneficial for all men. Men should take care of their prostate when they are younger to help maintain prostate health in the future.
Ingredients
---
Understanding the prostate: The prostate is a small gland, about the size of a walnut, below the bladder in men. Maintaining a healthy prostate is critical in maintaining reproductive health, quality of life and more.

Saw Palmetto (45% free fatty acids) (640 mg)
Saw palmetto is an extract of the fruit of serenoa repens . It is rich in fatty acids and has traditionally been used for a variety of indications related to the promotion of prostate health. Research indicates saw palmetto may help to maintain urinary health, including frequency of urination. Saw palmetto appears to inhibit an enzyme known to convert testosterone to dihydrotestosterone (DHT). Some research indicates that saw palmetto also induces cell death (apoptosis) in unhealthy cells. Saw palmetto appears to promote normal lipoxygenase (LOX) and cyclooxygenase (COX), which promote a normal inflammatory response.

Stinging Nettle Extract (0.8% beta sitosterol) (300 mg)
Stinging nettle or common nettle, Urtica dioica , is a herbaceous perennial flowering plant, native to Europe, Asia, northern Africa and North America. Stinging nettle research suggests that it helps maintain normal levels of 5-alpha-reductase, an enzyme which impacts the conversion of testosterone to DHT. When taken in combination with saw palmetto, stinging nettle appears to promote urinary tract health.

Plant Sterols (min 40% beta sitosterol) (233 mg)
Research has shown that supplementing with beta sitosterol helps to maintain optimal prostate size and urinary function. Animal research on prostate health suggests that beta-sitosterol might also promote normal 5-alpha-reductase activity, the enzyme responsible for the conversion of testosterone to DHT. Research suggests beta-sitosterol might help to promote normal prostate cell production and size.

Pumpkin Seed Extract (4:1) (160 mg)
Pumpkin seed extract aids in prostate health by promoting normal urinary flow and helping to maintain bladder comfort.

Leucoselect ® - Grape seed extract (95% polyphenols) (125 mg)
Leucoselect is a patented grape seed extract with a well defined composition supported by numerous clinical studies. Leucoselect contains high levels of polyphenols, which are substances that have antioxidant properties widely recognized to promote health. Leucoselect may help to inhibit mild inflammation associated with the aging process.

Dyer's Woad Extract (15:1) ( Isatis indigotica ) (40 mg)
Dyer's woad is a flowering plant native to the grasslands and desert zones of the Caucasus, Central Asia to eastern Siberia and Western Asia, but is also now found in southeastern and some parts of Central Europe. It has been cultivated throughout Europe, especially in Western and southern Europe since ancient times. Its active component, indirubin, has also been shown to be effective in promote cell death in unhealthy cells.

Zinc Citrate (20 mg)
Zinc helps to maintain healthy cells within the prostate. Within the body, zinc accumulates higher in prostate tissue than in any other soft tissue so supplementation is helpful in maintaining cellular health within the prostate.

The ingredients in this formulation were carefully selected to support prostate health. Working synergistically, each of these play a role in minimizing the negative effects of DHT, promoting healthy cell function, and inhibiting mild inflammation associated with the aging process, all helping to maintain healthy prostate size and function.
Science
---
Abdel-Rahman, M. Effect of pumpkin seed ( Cucurbita pepe L.) diets on benign prostatic hyperplasia (BPH): chemical and morphometric evaluation in rats. World Journal of Chemistry. 1(1): 33-40, 2006.
Al-Shukri, S., et al. Early urodynamic effects of the lipido-sterolic extract of Serenoa repens ® ) in patients with lower urinary tract symptoms due to benign prostatic hyperplasia. Prostate Cancer and Prostatic Diseases. 3(3): 195-199, 2000. (Permixon
Gordon, A. and Shaughnessy, A. Saw palmetto for prostate disorders. American Family Physician. 67(6): 1281-1283, 2003.
Habib, F. Serenoa repens : the scientific basis for the treatment of benign prostatic hyperplasia. European Association of Urology. 8(13): 887-893, 2009.
Hong, H., et al. Affects of pumpkin seed extracted oil supplementation on benign prostatic hyperplasia patients. FASEB Journal. 22. 2008.
Hong, H., et al. Effects of pumpkin seed oil and saw palmetto oil in Korean men with symptomatic benign prostatic hyperplasia. Nutrition Research and Practice. 3(4): 323-327, 2009.
Nickel, J., et al. Nutraceuticals in prostate disease: the urologist's role. Reviews in Urology. 10(3): 192-206, 2008.
Sokeland, J. Combined sabal and urtica extract compared with finasteride in men with benign prostatic hyperplasia: analysis of prostate volume and therapeutic outcome. British Journal of Urology International. 86: 439-442, 2000.
Wilt, T., et al. Saw palmetto extracts for treatment of benign prostatic hyperplasia: a systematic review. Journal of the American Journal Association. 280(18): 1604-1609, 1998.
Wilt, T., et al. Serenoa repens for benign prostatic hyperplasia. (Review) The Cochrane Collaboration. John Willey & Sons, Ltd. 2007.
Adams, L, et al. Analysis of the interactions of botanical extract combinations against the viability of prostate cancer cell lines. Evidence-based Complementary and Alternative Medicine. 3(1): 117-124, 2006.
Agarwal, C., et al. Grape seed extract induces apoptotic death of human prostate carcinoma DU145 cells via caspases activation accompanied by dissipation of mitochondrial membrane potential and cytochrome c release. Carcinogenesis. 23(11): 1869-1876, 2002.
Baron, A., et al. Serenoa repens extract targets mitochondria and activates the intrinsic apoptotic pathway in human prostate cancer cells. British Journal of Urology International. 103(9): 1275-1283, 2009.
Costello, L. and Franklin, R. Novel role of zinc in the regulation of prostate citrate metabolism and its implications in prostate cancer. Prostate. 35(4): 285-296, 1998.
Fair, W., et al. Cancer of the prostate: a nutritional disease? Urology. 50(6): 840-848, 1997.
Platz, E. and Helzisouer, K. Selenium, zinc, and prostate cancer. Epidemiologic Reviews. 23(1): 93-101, 2001.
Raina, K., et al. Oral grape seed extract inhibits prostate tumor growth and progression in TRAMP mice. Cancer Research. 67(12): 5976-5982, 2007.
Ravaglia, G., et al. Effect of micronutrient status on natural killer cell immune function in healthy free-living subjects aged >/=90 y. American Journal of Clinical Nutrition. 71(2): 590-598, 2000.
Rowland, D. and Tai, W. A review of plant-derived and herbal approaches to the treatment of sexual dysfunctions. Journal of Sex and Marital Therapy. 29(3): 185-205, 2003.
Singh, R., et al. Grape seed extract inhibits advanced human prostate tumor growth and angiogenesis and upregulates insulin-like growth factor binding protein-3. International Journal of Cancer. 108: 733-740, 2004.
Vayalil, P., et al. Proanthocyanidins from grape seed inhibit expression of matrix metalloproteinases in human prostate carcinoma cells, which is associated with the inhibition of activation of MAPK and NFKB. Carcinogenesis. 25(6): 987-995, 2004.
Danz, H., et al. Inhibitory activity of tryptanthrin on prostaglandin and leukotriene synthesis. Planta Medica. 68: 875-880, 2002.
Dardenne, M. Zinc and the immune system. European Journal of Clinical Nutrition. 56 (3): S20-S23, 2002.
Ho, E., et al. Dietary zinc supplementation inhibits NFkappaB activation and protects against chemically induced diabetes in CD1 mice. 226(2): 103-111, 2001.
Mocchegiani, E., et al. Zinc, oxidative stress, genetic background and immunosenescence: implications for healthy ageing. Immunity and Ageing. 3:6, 2006.
Molina, P., et al. Inhibition of leukocyte functions by the alkaloid isaindigotone from Isatis indigotica and some new synthetic derivatives. Journal of Natural Products. 64:1297-1300, 2001.
Agarwal, C., et al. Fractionation of high molecular weight tannins in grape seed extract and identification of procyanidin B2-3, 3' –di-O-gallate as a major active constituent causing inhibition and apoptotic death of DU145 human prostate carcinoma cells. Carcinogenesis. 28(7): 1478-1484, 2007.
Gulcin, I., et al. Antioxidant, antimicrobial, antiulcer, and analgesic activities of nettle (Urtica dioica L.). Journal of Ethnopharmacology. 90: 205-215, 2004.
Mandal, P., et al. Free-radical-scavenging activity in the inflorescence of European Nettle/sisnu (Urtica dioica L.). Journal of Young Pharmacists. 1(2): 129-135, 2009.
Mohamed, R., et al. Effect of substituting pumpkin seed protein isolate from casein on serum liver enzymes, lipid profile and antioxidant enzymes in CCI4-intoxicated rats. Advances in Biological Research. 3(1-2):9-15, 2009.
Xanthopoulou, M., et al. Antioxidant and lipoxygenase inhibitory activities of pumpkin seed extracts. Food Research International. 42(5-6): 641-646, 2009. Clifton, P. Effect of grape seed extract and quercetin on cardiovascular and endothelial parameters in high-risk subjects. Journal of Biomedicine and Biotechnology. 2004(5): 272-278, 2004.
Lukaski, H. Low dietary zinc decreases erythrocyte carbonic anhydrase activities and impairs cardiorespiratory function in men during exercise. American Journal of Clinical Nutrition. 81(5): 1045-1051, 2005.
Kwon, Y., et al. Health benefits of traditional corn, beans, and pumpkin: in vitro studies for hyperglycemia and hypertension management. Journal of Medicinal Food. 10(2): 266-275, 2006.
Zhao, G., et al. The molecular mechanism of protective effects of grape seed proanthocyanidin extract on reperfusion arrhythmias in rats in vivo. Biological & Pharmaceutical Bulletin. 33(5): 759-767, 2010.
Reviews
---
Excellent product
I don't go a day without it!
Response from Customer Service
02/04/2021
Dear Valued Customer,

Thank you for taking the time to share your thoughts on the nutraMetrix® Prime™ Prostate Defense Formula! We are happy to hear you are pleased with the product.

Thank you again!
The Product Information Team
Excellent
My husband is in his 70's & has used this product for 4-5 years. Its great that he still maintains a healthy prostate.
Response from Customer Service
11/06/2020
Dear Valued Customer,

Thank you for taking the time to share your thoughts on the Prime Prostate Defense Formula! We are happy to hear you are pleased with the product.

Thank you again!
The Product Information Team
BEST PRODUCT FOR MEN
Wake up in the middle of the night has been bother my husband for a long time, he found the product $70- for one month supply, but since I joint shop.com I have him try Prime Prostat defense, for only one week, he can sleep through the night like a new born baby, not only the price is cheaper and the product works better to him, now he recommend this product to all his friend!
Excellent results
My husband has tried a variety of these products. tThis has been the most effective for his prostate. Even on water pills he is only up once a night. With others he was still up at least 2-3 times. Our income has dropped, and we did try another brand that seemed to be pretty much the same, but he dribbled more and was up again more often at night. So the extra cost is worth it! Our Dr. was so impressed with his report that he started taking it, too! I think that all men need to start taking this before they begin to have problems--don't wait!
It works very well!
I recommend it to a friend. He told me that it works and he got his expectation.